WHAT IS AN ANNULMENT?
Under certain circumstances, you may request the court to annul your marriage. A
divorce
"terminates" a recognized legal status, whereas an annulment establishes that a marital status never existed. Ohio law establishes six grounds for an annulment:
One of the parties to the marriage was under the lawful age for entering into the marriage, which in Ohio is eighteen for males and sixteen for females.
A prior spouse of either party was living at the time of your marriage and that marriage is still in force.
One of the parties has been adjudicated by a court as being incompetent at the time of the marriage.
Your consent to the marriage was obtained by fraud.
Your consent to the marriage was obtained by force.
The marriage between the parties was never consummated.
Continued cohabitation with a spouse following many of the above grounds by the complainant may adversely affect the prospects for an annulment.
If you believe that your marriage may qualify for an annulment under one of the above grounds, seek the advice of an attorney promptly. Delay in initiating legal action may preclude your seeking an annulment. In that case, the marriage will have to be terminated through a divorce.
TWO LOCATIONS TO SERVE YOU:
Neighborhood Clients: Catalina Manufactured Home Park at 6501 Germantown Rd., Lot 41, Middletown, Ohio, 45042

-1264

, on State Route #4 [My Home - by appointment only]

(

Near the Land of Illusion Haunted Scream Park.)
Dayton area clients: I'm available at 4130 Linden Avenue, Claypool Building, Suite 304, Dayton, Ohio, 45432 courtesy of my good friend, R. Jason Howard. [by appointment only]
Phone: 513 423-8912​
Email: Monte K. Snyder, Attorney
Powered by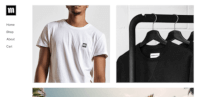 Create your own unique website with customizable templates.