Law With a "Personal Touch"
WILL PACKAGES & ESTATE PLANS
Your local Attorney
What would happen if you became ill and were unable to handle your affairs? If you were unconscious, who would make your medical decisions regarding treatment? Who would manage your small business or farm? If you died, who would be guardian of your children? Who would administer your final worldly affairs and receive any inheritance or gifts? In summary, do you have an end of life plan?
Everyone needs answers to these questions, and if you had difficulty answering them or don't know, you need to consider a professionally prepared
Will Package
from Monte K. Snyder, Attorney. A Will Package is a great way for the 98% of us with modest assets to develop an end of life plan for ourselves, our loved ones who survive us, and our estates.
EACH WILL PACKAGE INCLUDES:

1. A
Last Will and Testament
,
2.
Durable Powers of Attorney
,
3. Health Care Powers of Attorney,
4. Living Will,
5. Assignment of Rights of Disposition of Bodily Remains and Burial Decree,
6. One Transfer On Death Affidavit if needed.
A Will Package provides the necessary documents to ensure your wishes are respected and are suitable for most estates. You don't have to be rich to have an estate plan!
Will Packages
are billed as a Flat/Fixed Fee service, so you get all these professional documents for one price. (
They may also be purchased separately
.)
More complex estate plans involving many types of
living & testamentary trusts
may be drafted to suit your particular needs. These are billed as a Flat/Fixed Fee and are based upon the complexity of the documents needed.
At Monte K. Snyder, Attorney, all estate plans are priced on a Flat Fee basis, depending upon the complexity involved.
Call today to arrange an appointment
for your free in person consultation to determine the plan best suited to your needs.
---
TWO LOCATIONS TO SERVE YOU:

1. Neighborhood Clients: Catalina Manufactured Home Park at 6501 Germantown Rd., Lot 41, Middletown, Ohio, 45042, on State Route #4 [My Home - by appointment only] (Near the Land of Illusion Haunted Scream Park.)
2. Dayton area clients: I'm available at 4130 Linden Avenue, Claypool Building, Suite 304, Dayton, Ohio, 45432, courtesy of my good friend, R. Jason Howard. [by appointment only]
3. Phone: 513 423-8912

Powered by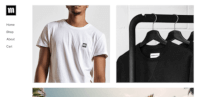 Create your own unique website with customizable templates.